In the News
Here I would like to post any new items up for grabs. Also if someone has an announcement for ex: New baby??? New wedding??? Divorce?? :)
Anything and everything that you would like the others to know.
Keep me posted!!
As of right now we are still missing lots of people. My search efforts are really dragging me down..... yeah right!
PLEASE!! If you don't think you will attend just tell me. I'm not offended! This is such a big deal in determining the cost of the reunion. I also need to know if you are interested. Please Please Please keep me up to date as good as you can.
12/04 I wanted to post that Andy Phillips had a tragic accident happen just before the Thanksgiving holiday. He and his wife Christa lost both of their sons the Monday before Thanksgiving. There was a terrible accident outside of their home, where both boys were drowned in a pond near by. They were inside one of the family vehicles. I don't know all of the details, so I don't want to word this incorrectly. They had a beautiful funeral, and were buried together. Our thoughts and prayers are with this family.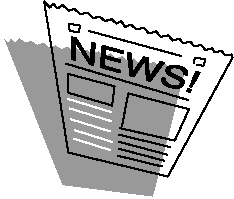 Here I would like to mention that the "seed money" is still needed to help get the reunion in gear. This is a total of $25.00 and can be paid in installments. Please pay by check, money order or paypal. These will be your reciepts so please only pay this way. I hate to say it, but this money can not be refunded due to this is paying for mailings, reservations, food, D.J. etc. (Certain circumstances may allow for this money to be returned ex: death in family, loss of job etc.) This will be up to reunion committee to decide if returnable.
This money will count towards the final ticket price. (If anyone is willing to make donations that would be great also for those that might not be able to afford to attend) This would be a kind gesture. I will let those who pay additional money know who they are paying for.
Thanks everyone who has already paid the "seed money"!!!!!!!!!!!!
12/04 I wanted to let everyone know that we will still be accepting the seed money until the end of April. This should still give us plenty of time to update any necessary information to the correct areas. I will make the final ticket price be due several weeks before the actual reunion. You will also be receiving your invite at that time.